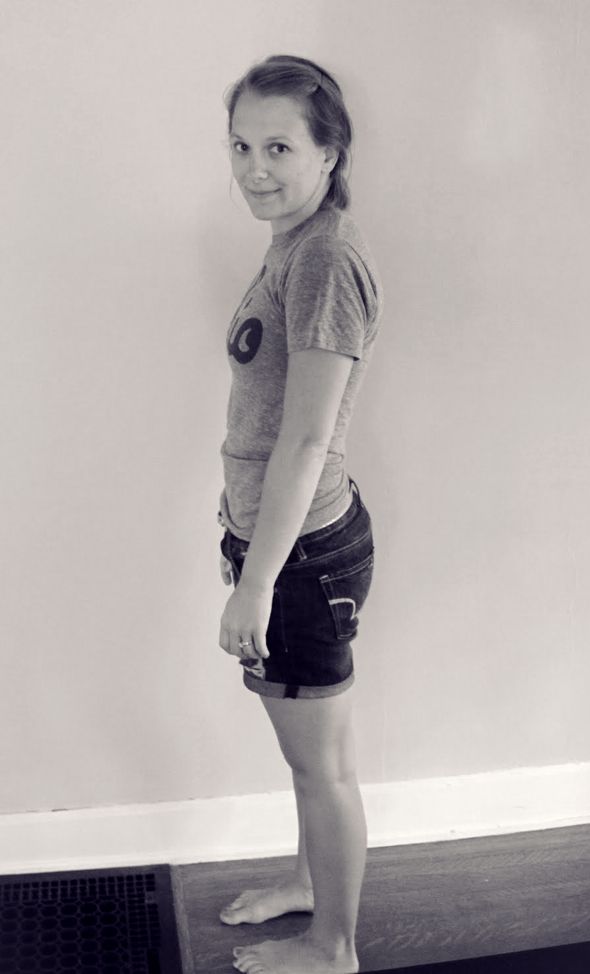 5 weeks
On a Saturday morning in July, Zach and I took a bike ride to a nearby farmer's market.  We rode and stopped and browsed.  It was hot and humid, like every Indiana summer.
For the past few months, we had been trying to get pregnant.  I had no idea what an emotional pull it would be on my heart each time I discovered we weren't.  You see, we had planned to wait.  We savored our newlywed years after six years of living in different cities anticipating marriage.  We grew as a couple, best friends, adventurers – and had reached a comfortable spot.  And then we decided to try diving into parenthood.  I thought it would be simple, natural, definitely not as heart wrenching as it turned out to be.
While picking through produce, Zach convinced me to buy a pregnancy test.  We biked over to CVS, and I chose from the 20 varieties on the shelf.  Do we go cheap on a game-changer like a pregnancy test?  Which is most accurate?  Should we buy one or a pack?
When Zach went to check out he bought some candy too, to cover up the pregnancy test – so no one would see.  (This embarrassment still makes me grin, because hello, we were married.  We still feel like high school sweethearts.)
Giddy on the way back to our house, we kept wondering and hoping.  There were two little boys selling water in front of their gingerbread-style house, and I stopped and bought one.  Maybe it was a sign we were going to have a boy?
I read through the instructions twice and then went for it.  I already knew.  I had at least six of the early signs of pregnancy.  Although it said to wait 2 minutes, after about 20 seconds, those two lines showed. 
I loved that Zach was right there with me that day.  Suddenly we had new responsibility, protectiveness, worry, and an initial spark of love for a tiny, tiny babe.  This was only the beginning.