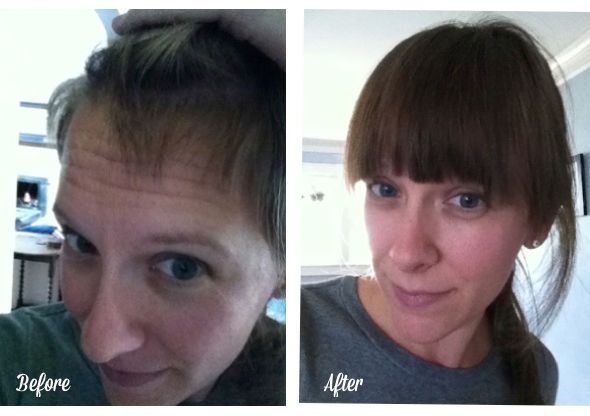 For the first time since the 1980s, bangs are rocking my world.  After having Evelyn I had massive hair loss.  I didn't truly appreciate my pregnancy hair until it nearly all fell out.  Once the regrowth started (yay!), my hair was going to look worse before it would be better.
The heavy bangs cover all the regrowth and make my typical ponytail or braid chic.  You have to blow dry them right out of the shower.  Run your fingers through your bangs while blowing them to one side of your head then the other. To give it a modern twist, I straighten them a bit too.  They couldn't be more low maintenance.
* I used pins from my hair.style Pinterest board to ensure the style I wanted.
**  If you have postpartum hair loss, be sure to keep taking your prenatal vitamins to help your hair regrow quickly.