During my sophomore year at college, my family took a vacation to Banff.  We hadn't gone on many "just us" trips, and my brothers and I were at ages where we were on the brink of friendship.  The whole trip became one of my best family memories.  Thanks to all my dad's business travel, we stayed in a swanky hotel, and there I found my favorite travel scent – Miller Harris fleur du matin.
My dad kept picking up more of these soaps and shampoos for me during trips, and I've been able to use them on most vacations ever since.  Opening up those miniature bottles signals the start of a holiday for me.  The scent lingers, and I vacate the everyday.
It is the tiniest detail – but I've already got mine packed for our Christmas break.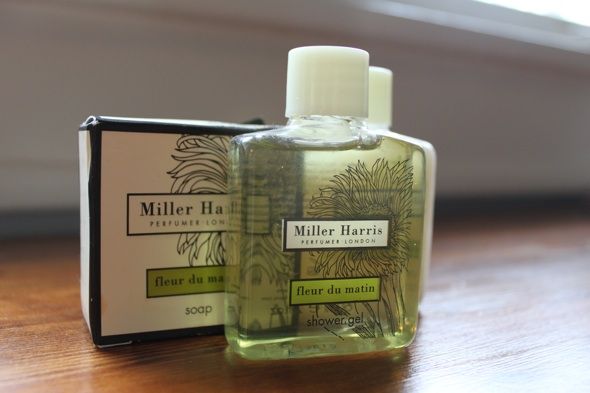 p.s. As the holidays kick off, I will be taking a break to be with my family until the New Year.  I have some news for January that I can't wait to share with you!  I hope you have a warm, cozy Christmas celebrating with friends and family.  I'm hoping for hot chocolate, Settlers games with my in-laws, traditional Christmas carols, cuddles with my husband and babe, and some snow.