For whatever reason, growing up neither my husband's church nor mine celebrated Advent in a way that stuck with us.  We both experienced great, meaningful Christmas seasons, but are still pretty unfamiliar with the flow of Advent.
Over the past three years, our church has purposefully moved us in the path of the church calendar.  Zach and I first participated in Lent two years ago, and it has become meaningful to us as we focus our hearts on Christ's death and rising.  This year, as our family has expanded we are excitedly learning about Advent.  It is a tradition we want to start and cultivate together.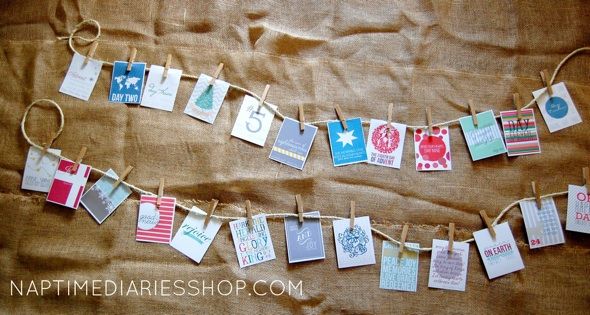 I thought I would share a few of the resources we are using to prepare for next year, when Evelyn will be old enough to grasp what is going on.
This post by Jessi of Naptime Diaries gives her family's real-life plan, as well as explaining the 28 day Advent season, which I think we will follow.  She also makes the most beautiful advent calendars (crossing my fingers for one next year).
A (free) e-book by John Piper was recommended by my mom as a good read for adults.
The Advent devotional by #shereadstruth is how I will be participating for the first time ever.
Our church has an Advent guide to use with a wreath or Jesse Tree (which I am still a little clueless about) to download and read here.  
For those of you who have an Advent routine (not sure if that is the right word?), would you minding sharing the why and how in the comments?  If you wrote a post about Advent, be sure to include a link so we can check it out!  Thanks so much!