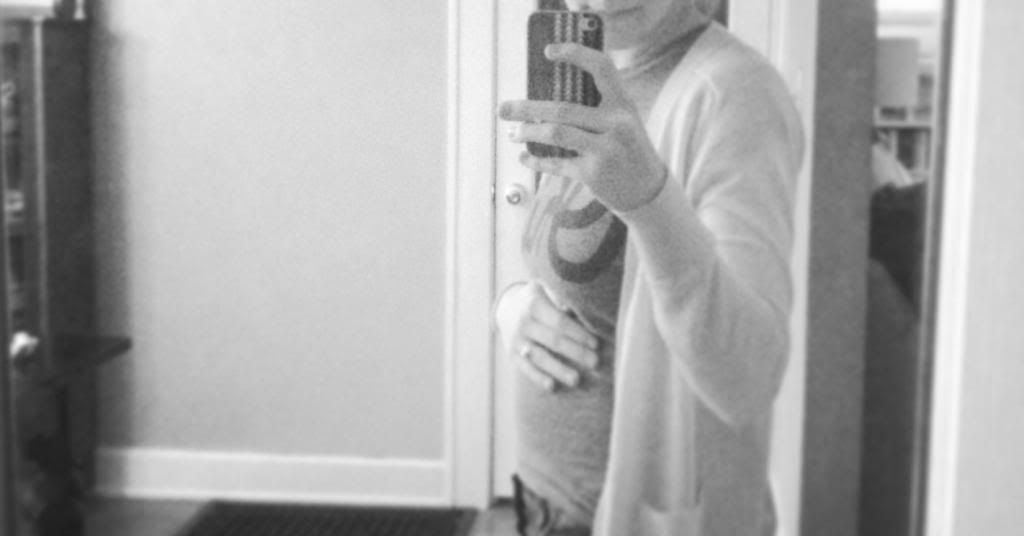 We waited until I was 15 weeks along to tell everyone I was expecting.
And it was really fun to spill our news.  But I was thankful for a quieter season beforehand.  My husband and I waited and kept our little baby a secret from the world for a few precious weeks.
This isn't everyone's choice, in fact we're probably in the minority here.  And I've gotten a few "why's??" so I've been thinking about the reason that time was important to me specifically.
For one thing, our babies will be close in age.  When we told everyone, there were no "Finally!" exclamations.  Even we were a little taken aback by that positive pregnancy test.  I felt protective and tender and vulnerable all at once.  No thick-skin to be found.  It seemed safer to process this big change before sharing the news and letting other people's words enter and stick in my brain.  I wanted to experience my own thoughts about this tiny life, working through the shock, fear, joy and amazement of it all.  I hoped to settle into the wonderment of pregnancy and becoming a new mama, so that other people's words, emotions, or warnings could roll off my back.
My baby girl still feels like my baby.  I wanted to be just her mama for one whole year.  I wanted to savor that time without anyone talking about our new baby.  I wanted to soak her in and study her, storing up images in my head of our family of three.
The ugly side of staying quiet is the fear.  Because once news is said, everyone knows.  There is no taking it back.  And what if something goes wrong?  There is nothing quite like pregnancy to show how out of your control life really is.  It is hard to let those thoughts go.  This is a broken world, and there are no guarantees.  The idea of having to share bad news with all. the. people. made me nervous and hesitant to tell the good news.
I'm grateful for this age of technology and medicine – for fetal heart monitors and ultrasounds.  I'm grateful for a baby that is healthy, growing and strong.  But more than that, I'm thankful for the truth that God has a good plan for my life.  That if something does go wrong, He is sovereign.  I'm thankful that I can cast my cares on Him because He cares for me.  Those truths were the only way I could be free from my anxiety.
I don't know if we'll do it the same way if we're blessed with more kids.  We told our families at 8 weeks with Evelyn.  But I am glad it worked out this way, this time.  We can't wait for this little one to join our family.