I applied my first makeup in 8th grade, after my dad let me pick an icy-blue eye shadow during a grocery shopping trip.
As soon as my mom saw my face, she took me to a department store for a full-on Clinique consultation, where she ended up buying a basic, neutral, pinky collection of makeup for me.  I am so fond of that afternoon for the way my mom showed me to take care of myself and use makeup to show my natural beauty. I look forward to a day like that with my own daughter.
I pretty much stuck with my Clinique staples through high school.  Then in college, my best friend and I celebrated our birthdays with a stop at the MAC counter, where we both had our makeup done.  She is far more adventurous with makeup than me and even worked at the Chanel counter.  So, we ooh-ed and ahh-ed over each others' face and then purchased a few items to liven up our makeup drawers.  It was a luxurious gift, but I still use some of that same makeup daily.
When Hayley invited me over for a girls' day, which included a little hair and makeup refresh, I was so excited.  There is something to thinking about beauty in community that appeals to me more than isolation.  Girl time provides the peek into someone else's makeup bag, the sharing of beauty secrets, and the bolstering up about perceived flaws and blemishes.
Now hear me say – I like being low maintenance.  I like having a simple makeup routine and not wearing anything but lip balm at home.  But I am also showing my daughter what it means to be a woman.  So, just as I don't want to ignore my mental capacity while staying at home, I also don't want to ignore my beauty and joy as a woman.
It was time for a little refresh with some sweet, sweet friends.
A clean slate. There's nothing quite like seeing a picture of yourself sans makeup … and then posting it on the Internet.  I started with a base of Radiant Cosmetics Perfect Finish Liquid Foundation, which is creamy and light.  I love that it is oil-free and has SPF 15, since both are necessary in my book.
An everyday, simple look – absolutely doable for a Target trip or my weekly bible study.  I quickly brushed on Radiant's Moisturizing Sheer lip gloss in Rue and Posey blush.   Already I looked brighter and shiny, and color on my lips was an easy game changer.
Next, I added the Al Fresco eyeshadow all over my lid and the Matte Kilimanjaro eye shadow just in the crease and outer third of my lower lid.  The trick is to brush the darker shade slightly above your crease, so it is still visible when your eyes are open.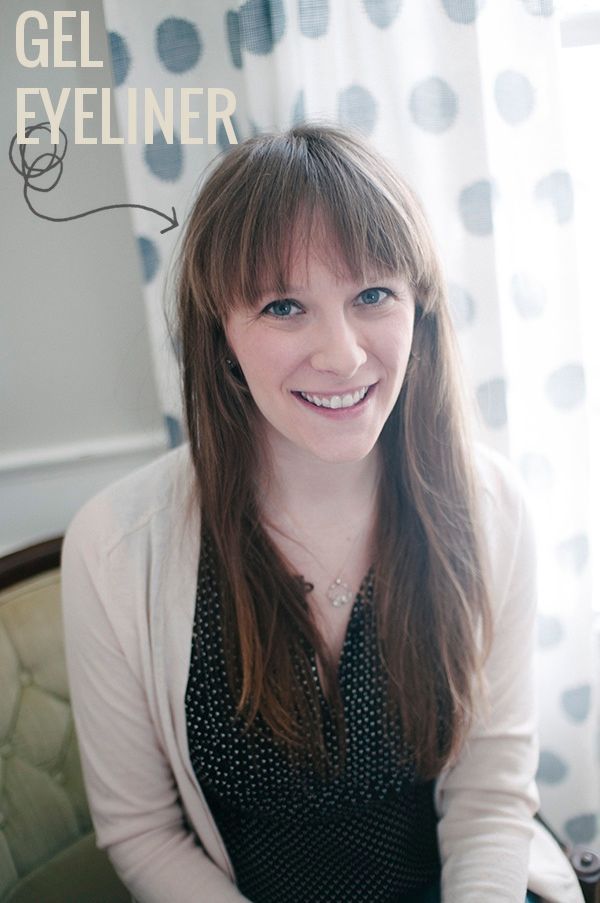 A fun, out-of-the-ordinary look for a date night with my husband. Something to remind me of those early dating days, when I'd spend far too long getting ready for a date.  While my pared-down makeup drawer is great – I run into problems if I want to spice things up a bit.
This is where my girlfriends came to my rescue.  I had never tried gel eyeliner, but it was pretty simple and quick. (I used Sumatra.)  The results are so dramatic compared to my usual pencil liner.  I'd love to practice with a gel liner packaged like a felt-tip marker for our upcoming trip to NYC.
Need more refreshing?  There's also Hairstyles for Real Ladies.
……..
Radiant Cosmetics donates a minimum of 20% of their profits to combatting human trafficking. The driving force behind Radiant products is a heart for justice, and they want customers to join in fighting human trafficking one lipstick at a time.