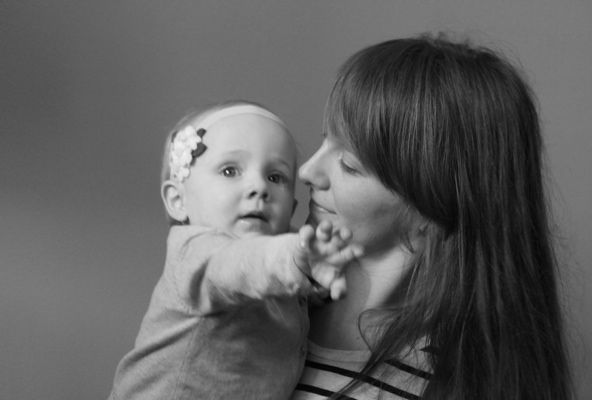 It's just been the two of us lately.
As our family rounds out the last week of busy season, I am beyond grateful this season is ending. Honestly, I miss my husband and am ready to see him during the daylight hours again.   I'm tired from first trimester fatigue, the distance in my marriage, and the lack of novelty that comes from late-winter snowstorms and illnesses that hit back to back to back in our house.  Parenting alone, even for this short season, has been incredibly draining and more than that – less fun.
Practically – here is how our days have panned out: 
…..
Zach leaves at 7:45 AM and comes home around 11 PM.
Ev and I manage the days together, and I nap when she does.
FaceTime with Zach during dinner.
Sundays are the only days off, and they are blissfully spent together.
…..
I am so proud of my husband's work and his diligence.  We have navigated this busy season more intentionally and successfully than ever before.  But it has been a challenge.  I know "spring" has been a popular blog subject lately, but for us – this spring means time.  Time together, longer days, space for dreaming and adventure.
I'm finding ways to spring out of a season of waiting and quiet, into a season of vibrancy.  Practically, this began with a girls' day away with Jessi and Hayley – which I'll share more about in tomorrow's post.  It continued last weekend with a date night to a romantic restaurant and an afternoon outdoors letting the sunshine warm us through.  Up next:
.. Getting my hands dirty in my garden, prepping all the plants for growth

.. Taking neighborhood walks, watching as the blooms slowly unfurl

.. A birthday celebration 

.. Two days off work for my husband following April 15th (we love his boss for thinking of that!)

.. Trips to the zoo

.. A getaway with Zach to NYC for a long weekend 

.. Organizing every room in my house and maybe even hosting a little yard sale

.. Finding my voice again and writing out a few thoughts and stories that have been percolating


I'll be writing about most of these adventures this month, and I'm thankful for the seasons that God brings through the year.  Spring would not be as anticipated without the long Winter.
 go back through our Busy Season: