This weekend my husband and I celebrated six years of marriage.  You hit the jackpot when a special day falls on a weekend, and the party can last from morning to night.  Since Evie was with us, we planned on doing some favorite low-key activities.
A morning bike riding
with stops for coffee and breakfast sandwiches
eaten under shade in the grass, of course.
Afternoon naps
and using my mother's day gift:
a spa appointment.
Once Evie went to bed,
we snuck onto the front porch for
a fancy picnic on our Adirondack chairs
followed by cupcakes, kettle corn, and some Netflix.
Last year, Zach planned a big, amazing anniversary getaway – and it was wonderful.  But low-key was spot-on perfect this year.  I loved rehashing our love story as the night crept in – no waiters to interrupt us; snuggling on the couch talking about the wedding video that neither of us wanted to watch because we've both changed SO much; and telling each other that today, we love the other more than we did standing in a church six years earlier.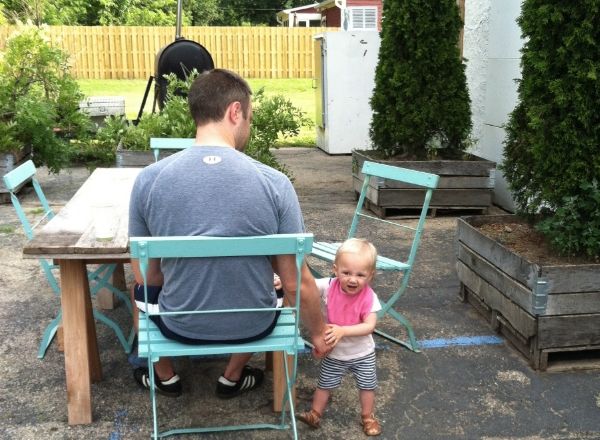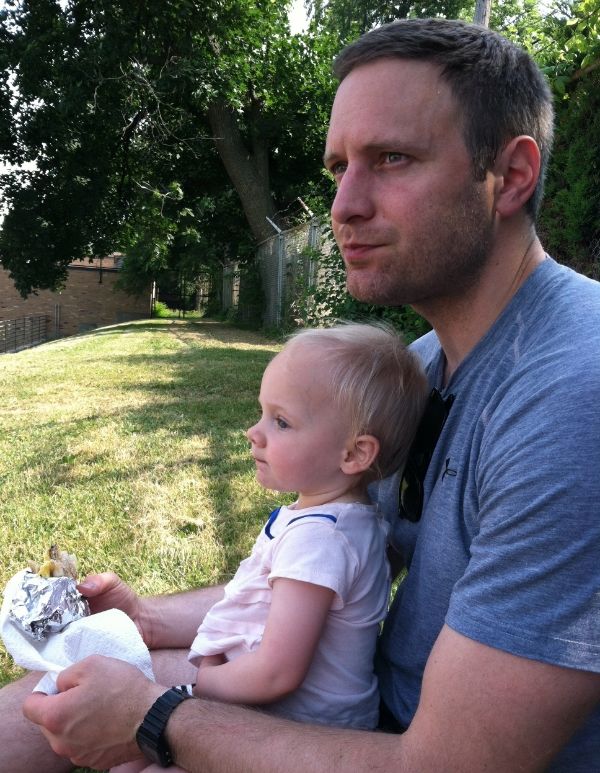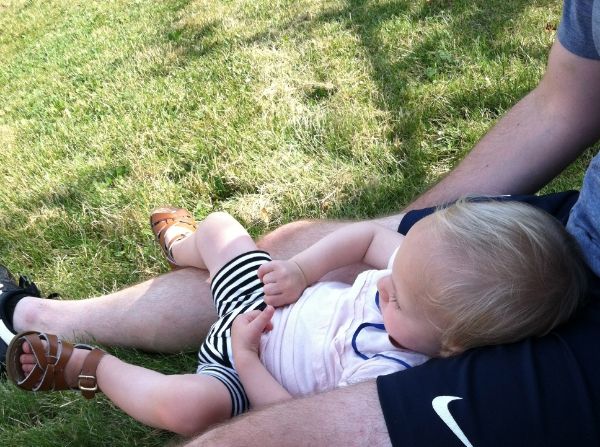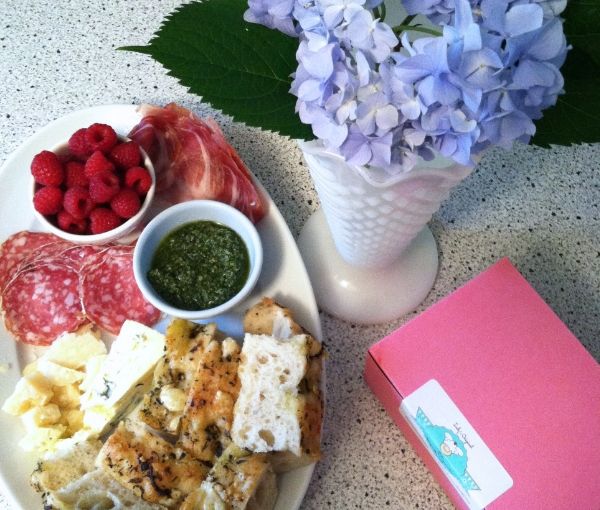 updated to add: here is my helmet
if you're in the market – I ordered a medium.