I think we all have those things we stumble upon in the middle of our routines that suddenly shift the entire day for the better.  Game changers are the subtleties that change the momentum of my day.  I'm keeping track of them, because for the most part, I want to slap my forehead and say "why didn't I think of that sooner!"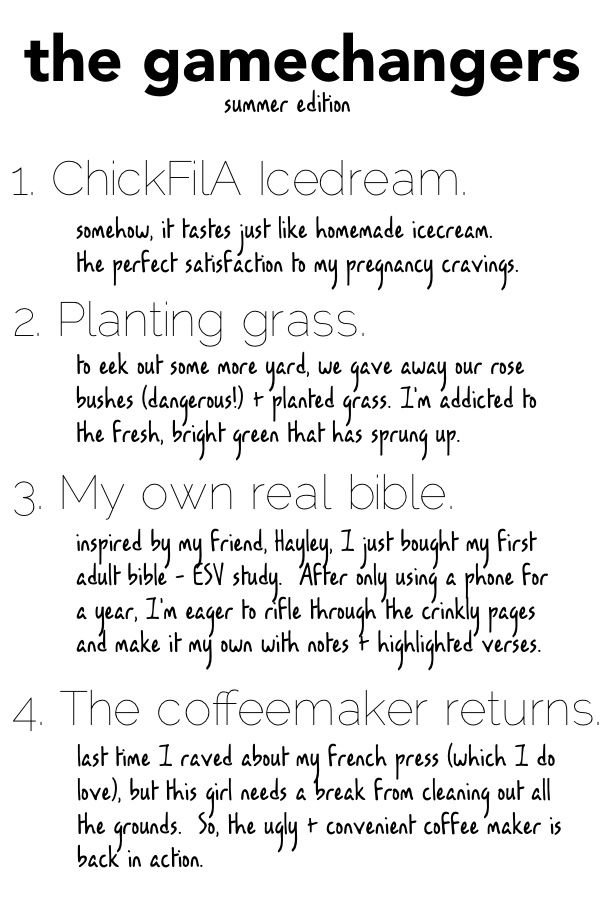 +Play along in the comments, if you have your own to add.
+If you're curious, this is the exact ESV Study Bible
 I ordered.