We've just hit the first day when it was hot enough to dig out my shorts from the under bed box where I had stowed them away.  Other than swim suits, the switch from jeans to shorts is my siren call to long days spent outdoors in the sunshine.  These are the base of nearly every outfit during the summer, so having a few well-made pairs is ideal.  Here are some great options if you're looking to fill in gaps in your wardrobe…
Madewell high rise denim boy shorts.  I just bought these with some birthday money after trying them on in store.  I love the cinched in waist and the buttons.
Grana Turkish denim roll up shorts.  I'm also ordering a pair of these new shorts from Grana.  The Turkish denim is supposed to have a special capacity for stretch and recovery, which seems ideal for days with the kids.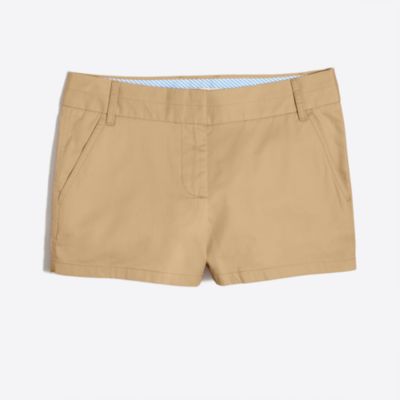 J.Crew Factory chino shorts.  These classics are on sale for less than $15 (!) for Easter weekend.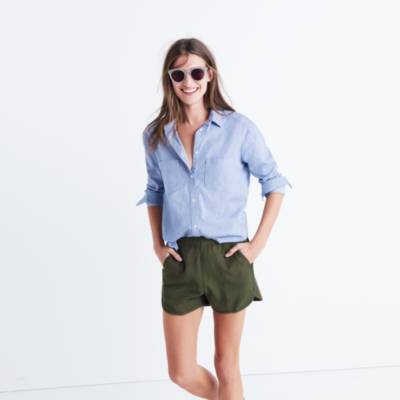 Madewell pull-on shorts.  You guys know these are a fave of mine.  Last year I was four months postpartum when summer hit, and everything in my body was still settling back down.  So, I lived in these stretchy, sporty track shorts.  I actually own four pairs thanks to some lovely sales, and I still love wearing them every single day.  Unfortunately, none of mine have pockets, which are a genius addition to this year's pair (on sale!) from Madewell.
Madewell has a big sale going on this weekend with an extra 30% off all sale items.  I'd grab this and this along with those shorts.
ps: How to Look Sporty and Favorite Summer Uniforms.