Believe it or not, I was actually thrilled to go swim suit shopping this year.  Without the functional constraints of nursing and pregnancy, it was exciting to be shopping for a swim suit just for myself again.  That being said, there were still some duds along the way.  I've found it helps to order more (with free shipping and returns) and steel myself that most of them won't work.  I subscribe to the idea that the suit is the problem, not your body.  You just have to hunt down the right one.  To help with the process, I've rounded up my favorite suit and coverup styles.
TWO PIECE SUITS: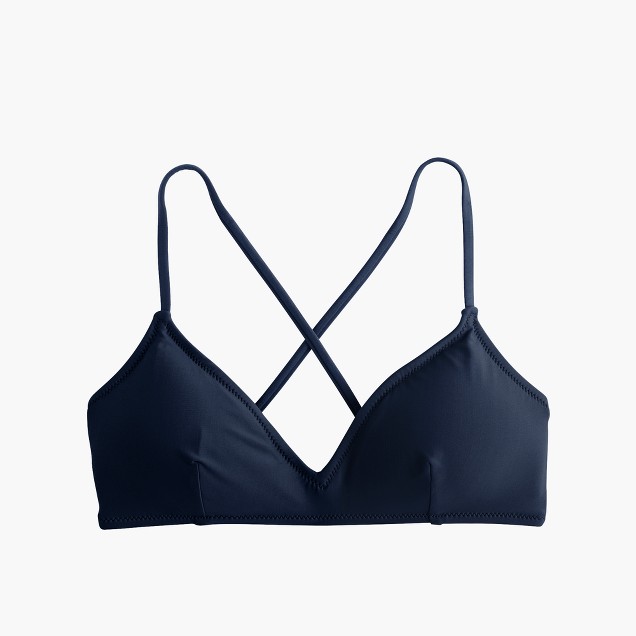 J.Crew has been my go-to for swimwear since high school.  Their suits last forever.  This year, I was really hunting for a navy suit, and I knew I would need to try several different tops to find one that I loved.  I ordered a box full, and this french cross-back bikini top was the absolute best of the bunch.  I sized up to a medium for a little more coverage, but thanks to the ties it can still cinch down to a perfect fit around my torso.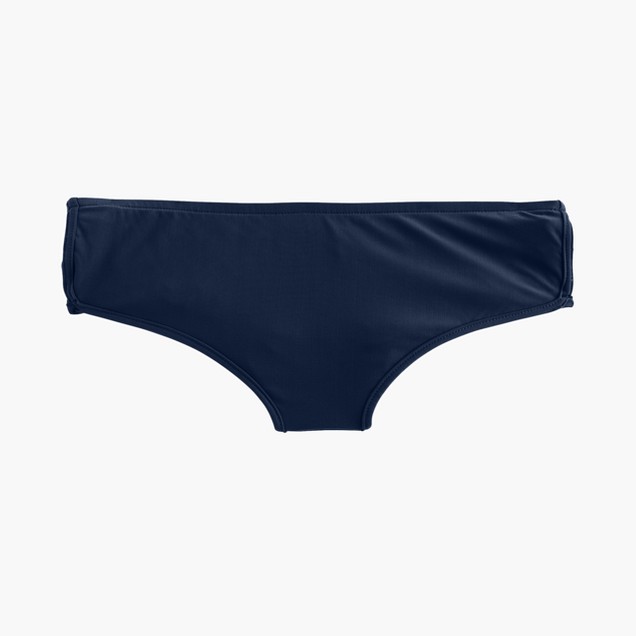 I paired the navy top with these seamed bikini boy shorts, that have the perfect sporty detail.  They've been perfect for pool days with my kids.  I liked this suit combo so much, I grabbed a gingham version that was on sale too.  (Don't forget to start with Ebates and get extra cash back on a J.Crew purchase.  When I ordered it was 15% cash back!)
Grana just released their new line of swimwear, and I ordered a few styles and sizes to try out.  I have high hopes, since I am a huge fan of their activewear line.  I'll be sure to report back.  I'm especially loving this french bikini top in olive pearl.
Lively is a lingerie brand I discovered a couple months ago when I was on the hunt for new bras.  Then they debuted their new swim collection, including a swim top in the same style as my all-time favorite-ever bralette.  With a super comfy fit, they have some fun patterns and color blocking options as well as classic black and white.  Just like their bras, if you bundle a few pieces together you can get a deal.  Grab $10 off your first order using my referral code.
ONE PIECE SUITS: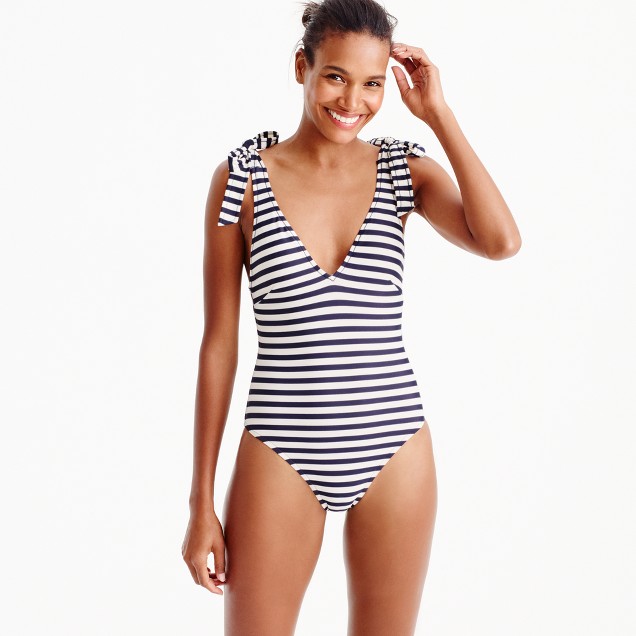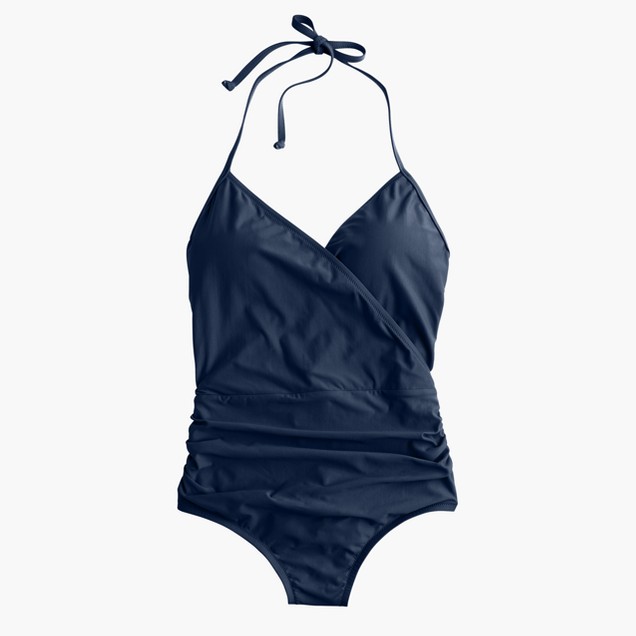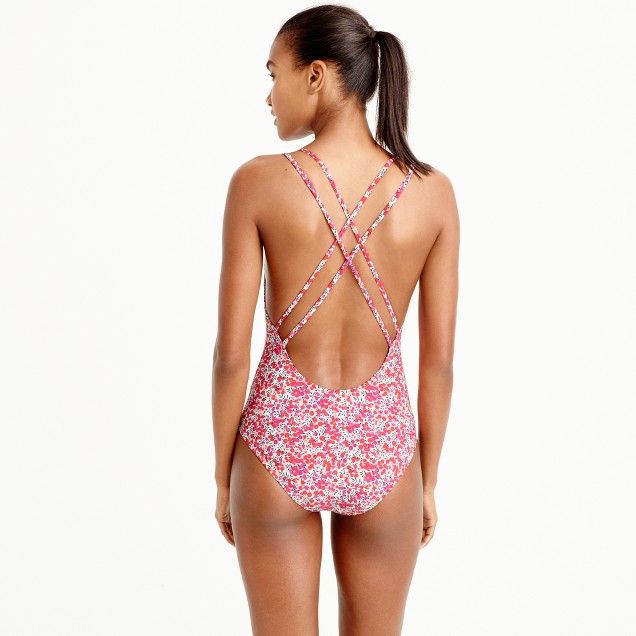 When we're on the lake, wake boarding and skiing, I like wearing one-pieces.  J.Crew has so many good styles to pick from and their sizing is always consistent.  I also find the reviews on their site are spot-on, so be sure to read those before ordering.
Shoulder-tie one-piece / Ruffled halter one-piece
Strappy floral one-piece / Halter wrap one-piece
I love those white strap details.  My one pieces have the same cinching ties and it makes a world of difference getting the perfect tight fit.
Lively plunge one piece suit /
COVERUPS:
Everlane just launched their beach capsule, including this cute tee coverup.  Last year, I bought the beach tote, and I still like using it for all our kids' pool gear.  I have to say though, the extra pockets in the new beach backpack looks a little easier to manage.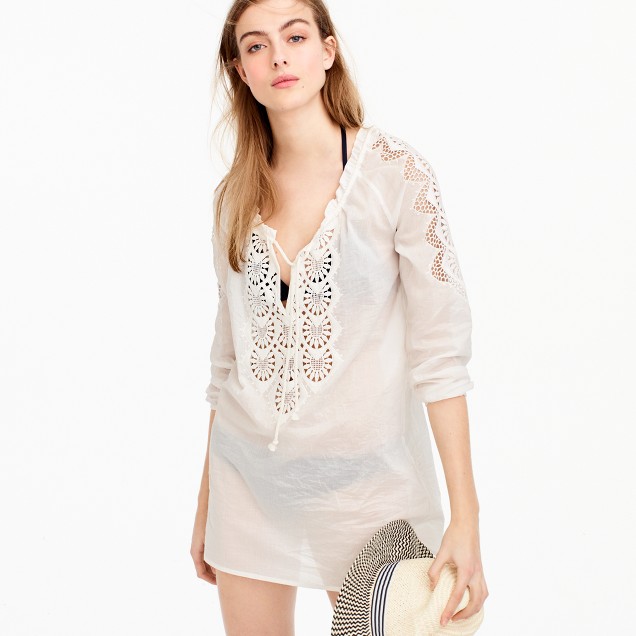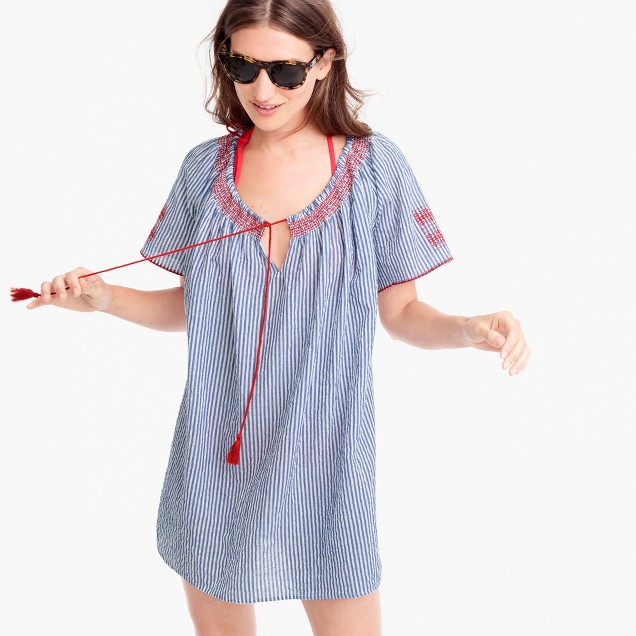 J.Crew embroidered tunic / Tie-front tunic (and both on sale!)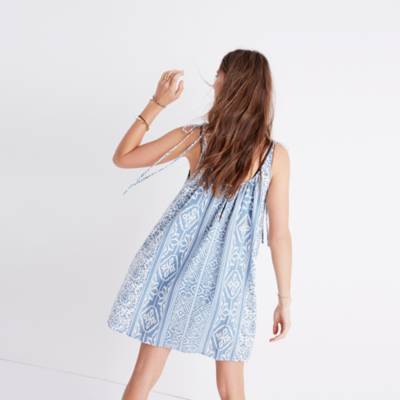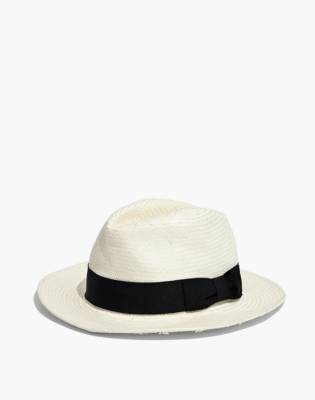 Madewell Havana cover-up / Panama Hat
…..
Happy swim days ahead, friends!
PS:  My pool sandals, 17 fantastic beach books, and how to find great children's books at the library for summer days.